When designing your star map, you have an option to add a frame before checkout. We offer frames with mounting and without mounting. This will not affect the final size of the frame.
Our frames are created from high-quality wood, milled with simple clean lines and presented with a satin finish. The Acrylic Plexiglass we use as a glaze provides increased UV protection for your print, is extremely robust and offers less glare than float glass. It is also safer to transport. We offer three styles: black, white and natural wood.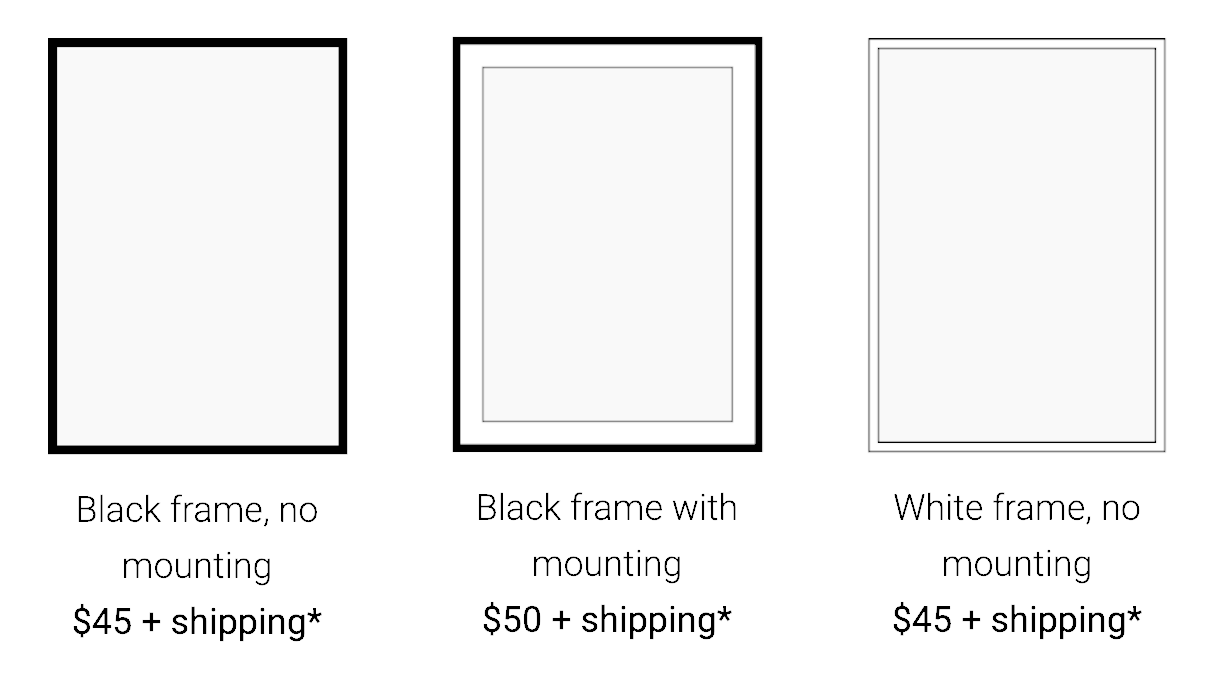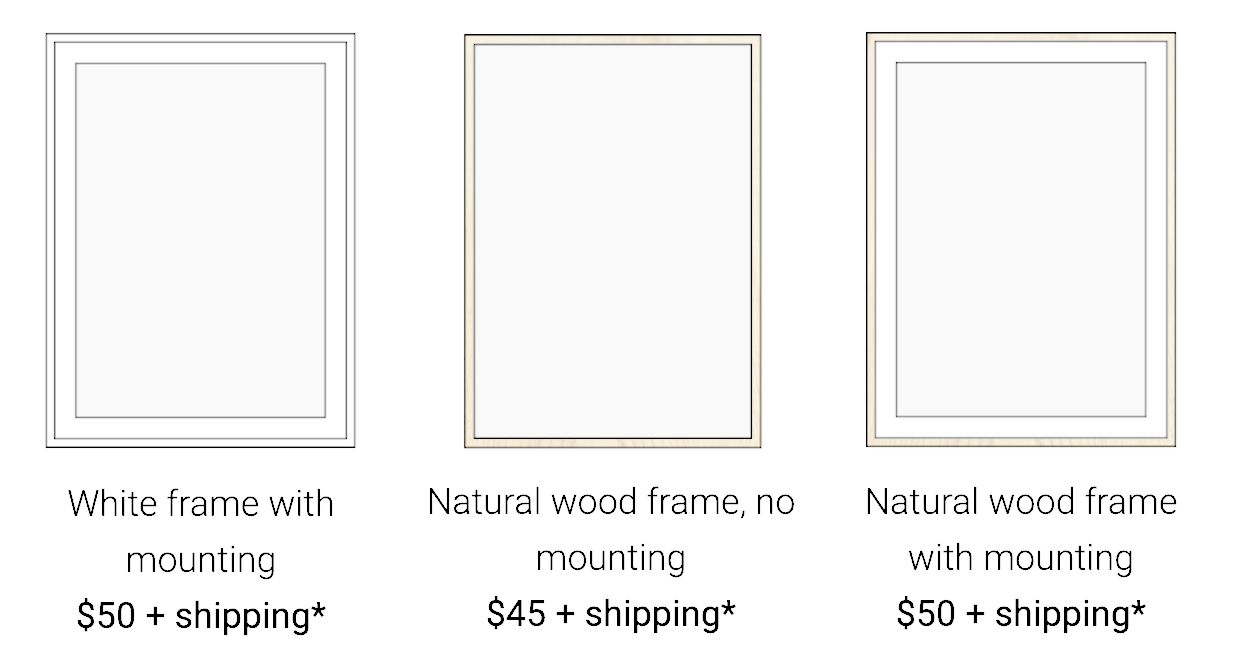 Each framed print is individually handmade by specialist picture framers. The frames are cut using a traditional Morsø guillotine (a machine and process dating back over a hundred years) or with an automatic saw for volume production. Mounts are precision cut on a Swiss-engineered computerised matt (mount) cutting machine (CMC) with glass and perspex handled safely by hand.
Our frames have a square profile measuring 20mm (front face) by 23mm (depth from wall). The final measurement of your framed star map will be your selected size + 20mm.
All framed prints are delivered ready for hanging directly on your walls.
Here is a gorgeous "Black frame with mounting", 18 x 24 inches (45 x 60 cm) print by @kiraundava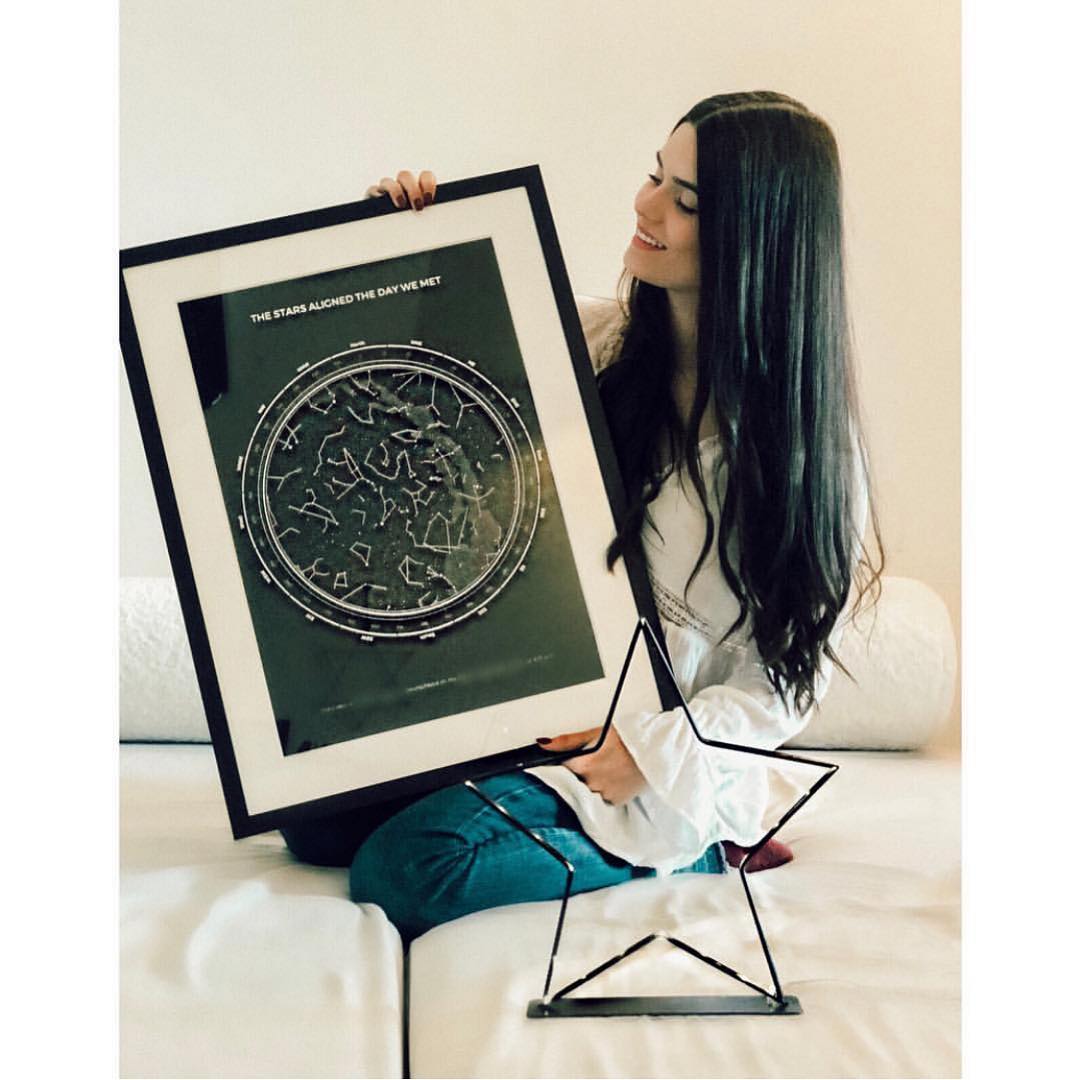 * Free shipping promotions don't apply to frames because they are large. The shipping fee depends on the destination country.
Frames may add 3-4 days to estimated delivery times.